Corporate clients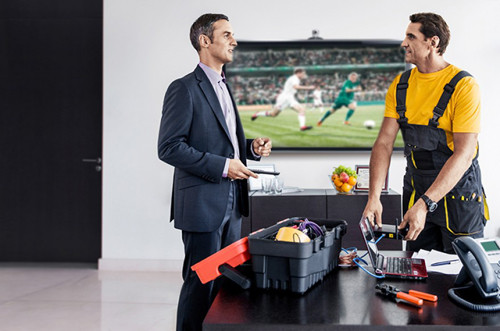 How to connect
• To conclude an agreement for the provision of Pay TV services, you must provide an official letter * a to one of the offices of LLC "UZDIGITAL TV" of the subscriber department for work with legal entities (see section "Contacts") or send an electronic version by mail info@uzdtv.uz/E-Docs/Didox.
* The letter is written to the name of the head of "UZDIGITAL TV" LLC (see the section "About the company" - Management), where the paperwork and further maintenance will be carried out.
To speed up the registration process, the letter can be previously sent by fax phone or e-mail of LLC "UZDIGITAL TV" (see section "Contacts")
• Subscriber equipment is issued to a legal entity to its representative, according to the provided to them:
- powers of attorney,
- return of 1 copy of the executed Agreement,
- confirmation of payment for DTV services.
· Additional services for Connection and installation work (Installation of equipment at the subscriber's address), is made by agreement of the two Parties.